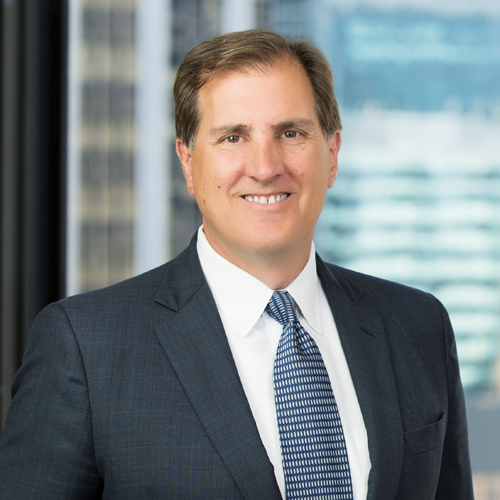 The law firm of Roetzel & Andress has named attorney Michael Scotti III to lead the firm's Business Litigation Practice Group. Scotti succeeds Paul A. Giordano of the firm's Fort Myers, Florida, office, who has moved on to assume a seat on the firm's Board of Directors.
"I am extremely pleased to make this announcement," said Roetzel's Chairman Robert E. Blackham. "Mike's many years of experience in high-profile, high-stakes litigation, together with his leadership experience and commitment to our clients and firm, make him the right person to lead our business litigation group to the next level."
"It is a truly great honor to have been selected by my peers at Roetzel to serve as the litigation team's next leader," said Scotti. "Paul will be a tough act to follow, but I'm confident that our transition will be a seamless one and that we'll continue to build and grow our litigation practice in a way the benefits our clients' businesses."
Based in Chicago, Scotti joined Roetzel in 2015. He concentrates his practice exclusively in the area of complex commercial litigation and provides corporate and strategic advice to the firm's clients on risk management issues. Scotti previously was a Partner at Freeborn & Peters for the prior 15 years, where he served on the Executive Committee and as the Co-Chair of the Commercial Litigation Practice Group. For over 25 years, he has been representing companies and high-net-worth individuals in business litigation. His experience includes numerous jury and non-jury trials in both state and federal courts throughout the United States. He has handled hundreds of litigation matters involving such substantive areas as investment manager liability, minority shareholder disputes, real estate disputes, fiduciary duty claims, bank fraud, commercial foreclosures, employment/non-compete agreements, professional liability claims and contract disputes of all kinds.
Scotti earned his J.D. at the University of Tulsa College of Law, and his undergraduate degree from Hillsdale College. He speaks on litigation and risk management issues and is an active member of the Illinois State Bar Association. He is licensed to practice law in the states of Illinois and Missouri, in addition to his admission to the bars of the United States Supreme Court, the United States Court of Appeals for both the Sixth and Seventh Circuits, and the United States District Courts for the Northern and Central Districts of Illinois.