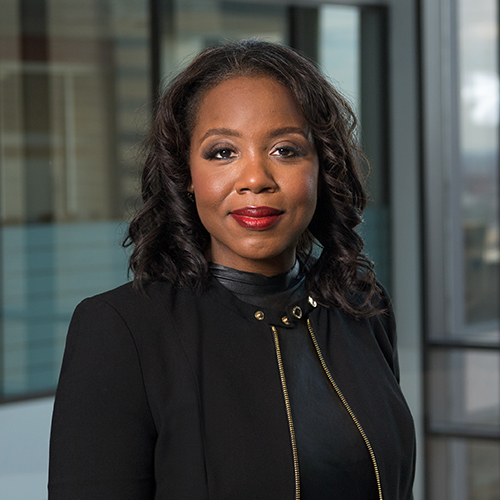 COLUMBUS, Ohio (Sept. 22, 2022) — Roetzel shareholder Heather Renée Adams will be speaking at the 51st Annual Legislative Conference (ALC) hosted by the Congressional Black Caucus Foundation held September 28 through October 2 in Washington, D.C.
The theme of this year's ALC, the nation's leading policy conference, is "Advancing Our Purpose. Elevating Our Power." Adams will speak on a panel starting at 9:30 a.m. on Friday, Sept. 30 during a session titled "At the Intersection of Personal and Professional: Building Your Authentic Brand." The panel will consist of Black executives and leaders in business, healthcare, government, education, retail, sports and nonprofit organizations. Panel members will share the lessons that have helped them become successful and offer attendees advice on how to overcome the challenges association with being a minority professional while staying true to their authentic self.
A member of Roetzel's Employment Services Group, Adams provides practical guidance to employers across a spectrum of commercial and employment litigation matters, including single-plaintiff and multi-party cases, high-stakes whistleblower actions, wage and hour disputes, restrictive covenant litigation, and various other areas of employment law. She has practiced before federal and state and appellate courts. She also has a wealth of experience defending employers before civil rights and fair employment administrative agencies and commissions across the country. Heather has represented clients from diverse industries, including: transportation; federal, state and local government; higher education; healthcare; financial services and global retailers. Heather has given numerous presentations on development with the traditional labor and employment law landscape, litigation strategies, and workplace solutions.
To learn more about the ALC or to register for the conference, click here.