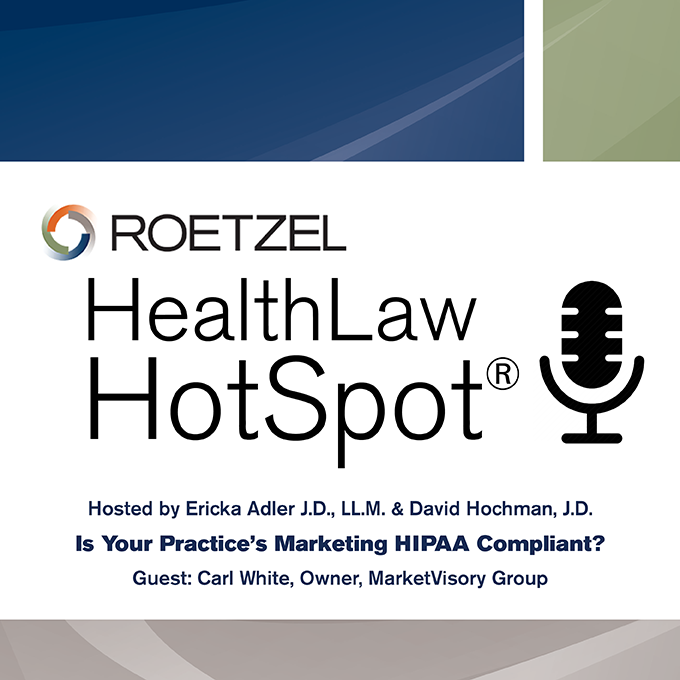 Roetzel HealthLaw HotSpot® is a podcast and YouTube channel for physicians and health professionals that covers the legal issues and trends that affect the health care industry. Healthcare practices know they need to be HIPAA compliant, but very few realize that HIPAA compliance applies to their marketing strategies. In this episode, Roetzel health law attorneys and hosts Ericka Adler and David Hochman are joined by Carl White, owner of MarketVisory Group, in a discussion of the more common areas where healthcare practices can cross a "HIPAA line," including any website or online form where personal health information (PHI) may be collected or revealed, and how to protect themselves.
To listen, download the episode on Apple Podcasts, or click here. To watch the episode on YouTube, click the link below:
Watch Is Your Practice's Marketing HIPAA Compliant?
---