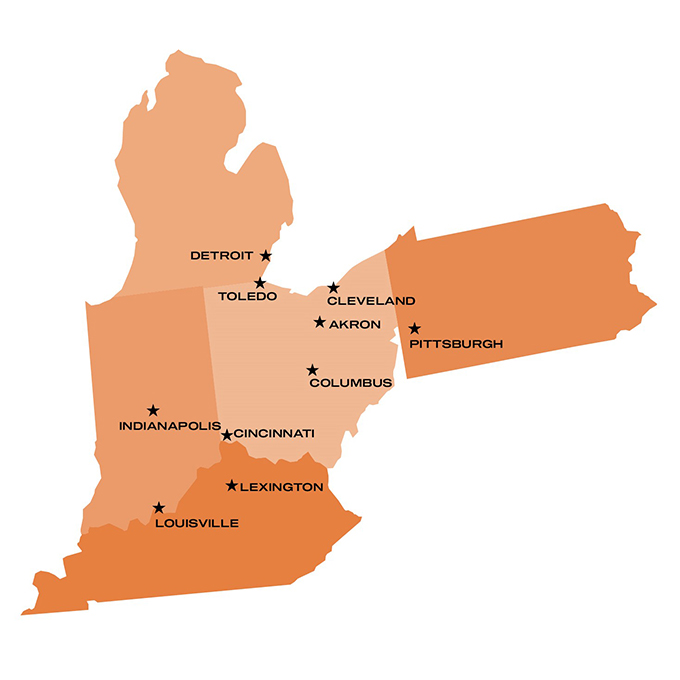 The Supreme Court of Ohio recently held Ohio's statutory cap on non-economic damages violated the Ohio Constitution in an as-applied ruling involving a plaintiff with long-term psychological injuries. Brandt v. Pompa, Slip Opinion No. 2022-Ohio-4525. It is not clear yet whether Ohio courts will extend Brandt's holding in future cases involving psychological injuries, but there are strong arguments that the decision should be strictly limited to the type of extreme psychological injuries presented in the Brandt decision.
The Brandt case arose out of a tragic matter in which the plaintiff, Amanda Brandt, was sexually assaulted as a child by her friend's father during multiple sleepovers. The jury heard testimony about Brandt's years of anxiety, depression, drug addiction, and nightmares stemming from the abuse. The jury awarded the plaintiff $20 million in non-economic damages. Applying the statutory cap on non-economic damages, the trial court reduced the award to $250,000. After the appellate court affirmed, the Supreme Court of Ohio accepted certification to consider whether the non-economic damages cap violated Article I, Section 16 of the Ohio Constitution, which guarantees every person a remedy "by due course of law" for "injury to his land, goods, person or reputation."

Ohio's non-economic damages cap is designed to reduce disproportionately large awards, discourage frivolous litigation, and decrease the cost of general liability insurance policies for business owners. The cap limits non-economic damages to the greater of $250,000 or three times the economic loss, not to exceed $350,000. R.C. 2315.18. There are four exceptions to this cap that are expressly written into the law: (1) a permanent and substantial physical deformity, (2) loss of use of a limb, (3) loss of a bodily organ system, or (4) a permanent physical functional injury permanently preventing them from independently caring for themself or performing life-sustaining activities. None of these exceptions relate to psychological injuries.

In Brandt, the Ohio Supreme Court first explained how none of the exceptions to the cap were applicable to the plaintiff's injuries, since the exceptions apply only to physical deformities or physical functional injuries, not psychological injuries. However, the Court explained that the exceptions are for plaintiffs "whose pain and suffering is traumatic, extensive, and chronic," whereas the limitation on non-economic damages is "for those not as severely injured[.]" 2022-Ohio-4525 at ¶ 28. The Court concluded the statute was unconstitutional as applied to Brandt's psychological injuries because the purpose of the statute is to not limit permanent and substantial injuries and no exception was made for Brandt's permanent and substantial psychological injuries. Id. at ¶¶ 30-31. The Court explained that, "[f]or this limited class of litigants – people like Brandt who were victimized at a very young age and who bring civil actions to recover damages from the persons who have been found guilty of those intentional criminal acts – the constitutional guarantee of due course of law [in Article I, Section 16 of the Ohio Constitution] is unjustly withheld." Id. at ¶ 31.

Because the Brandt decision applied only to the facts of its specific case, Ohio's statutory cap on non-economic damages is still intact. It is possible that lower courts will extend the decision to other claims involving psychological injuries. We are prepared to argue that Amanda Brandt's psychological injuries were so extreme and occurred over such a long time period that the Brandt holding should be limited to only the narrow set of circumstances presented in that case.
View PDF
---