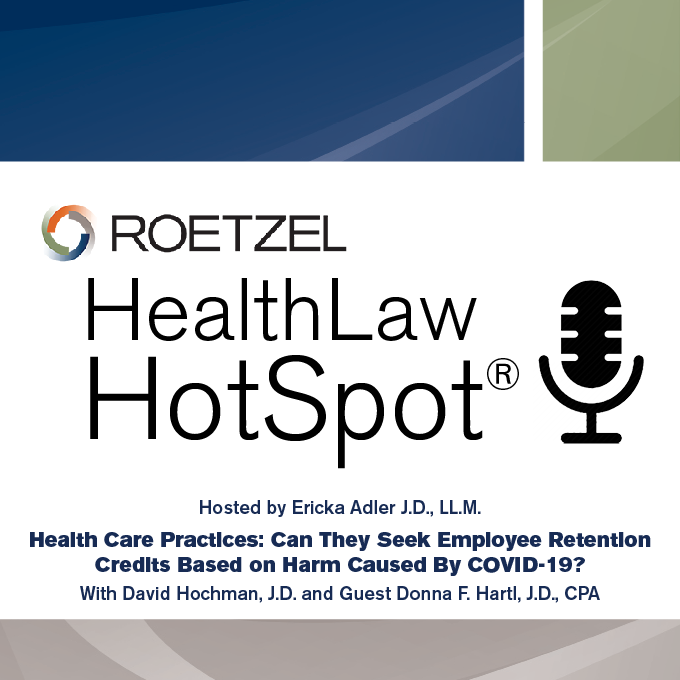 Roetzel HealthLaw HotSpot® is a podcast and YouTube channel for physicians and health professionals that covers the legal issues and trends that affect the health care industry.
In this episode, host Ericka Adler, Roetzel shareholder and Health Law Practice Group Leader, is joined by fellow Roetzel attorneys David Hochman and Donna Hartl for an analysis of the application of the CARES Act's Employee Retention Credits (ERC) to businesses, including medical and dental practices. While initially there were tight restrictions on which employers were eligible to take advantage of this program, the restrictions have been loosened by the IRS. This means that medical/dental practices and other health care entities may be able to take advantage of these refundable credits if their businesses were impacted by COVID-19 restrictions.
To listen, download the episode on Apple Podcasts or click here. To watch the episode on YouTube, click the link below:
Watch Health Care Practices: Can They Seek Employee Retention Credits Based on Harm Caused By COVID-19?
---