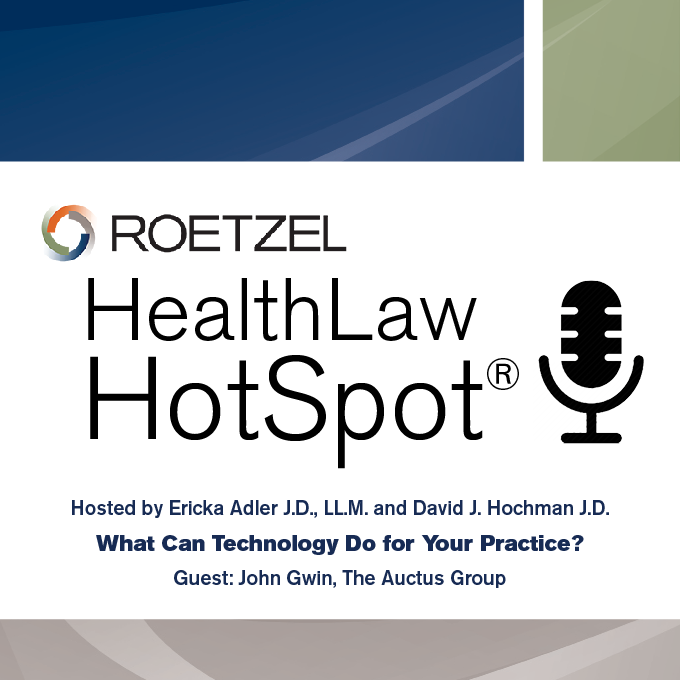 Roetzel HealthLaw HotSpot® is a podcast and YouTube channel for physicians and health professionals that covers the legal issues and trends that affect the health care industry.
In this week's Roetzel HealthLaw HotSpot episode, Roetzel attorneys Ericka Adler and David Hochman are joined by John Gwin, CEO and Founding Partner at The Auctus Group, for a discussion of how the implementation of the right software solutions can serve as a tool for growth in health care practices by driving efficiencies in the way a practice works as a team, shares information and manages workflows.
To listen, download the episode on Apple Podcasts, or click here.To watch the episode on YouTube, click the link below:
Watch What Can Technology Do for Your Practice?
---