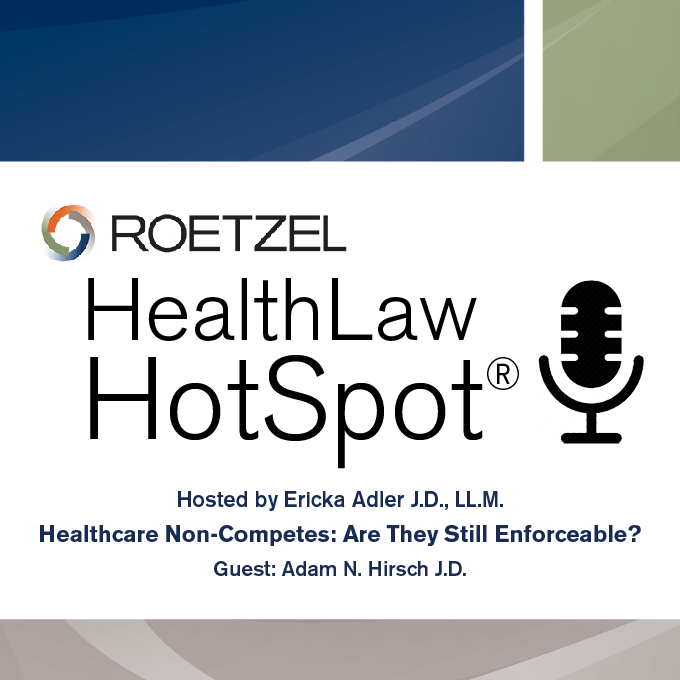 Roetzel HealthLaw HotSpot® is a podcast and YouTube channel for physicians and health professionals that covers the legal issues and trends that affect the health care industry.
Are non-competes still enforceable for physicians, dentists and other health care providers? HealthLaw HotSpot host, Ericka Adler is joined by fellow Roetzel shareholder Adam Hirsch, to discuss recent activity related to non-competes, particularly as it relates to the National Labor Relations Board (NLRB) guidance. Ericka and Adam break down the new NLRB memo concerning non-competes and the wide misconception that non-competes are no longer enforceable. They also talk about what health care practices should be thinking about when it comes to contract provisions and whether we can expect non-competes to be enforceable in the future.
To listen, download the episode on Apple Podcasts or click here. To watch the episode on YouTube, click the link below:
Watch Healthcare Non-Competes: Are They Still Enforceable?
---