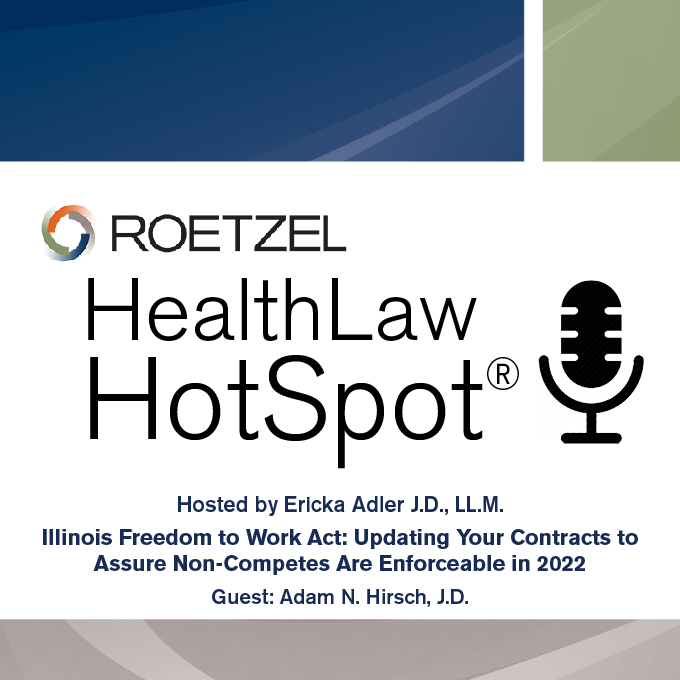 Roetzel HealthLaw HotSpot® is a podcast and YouTube channel for physicians and health professionals that covers the legal issues and trends that affect the health care industry.
Healthcare employers may not realize that the newly enacted Illinois Freedom to Work Act will directly apply to restrictive covenant provisions for existing and new employees, including non-compete and non-solicitation provisions. In this episode, host Ericka Adler, Roetzel Shareholder and Health Law Practice Group Leader, and Adam Hirsh, Roetzel Business Litigation Attorney, analyze how the new law's restrictive covenant prohibitions, notice provisions, and consideration requirements will affect new and amended employee contracts starting January 1, 2022.
To listen, download the episode on Apple Podcasts or click here. To watch the episode on YouTube, click the link below.
Watch Illinois Freedom to Work Act: Updating Your Contracts to Assure Non-Competes Are Enforceable in 2022
---