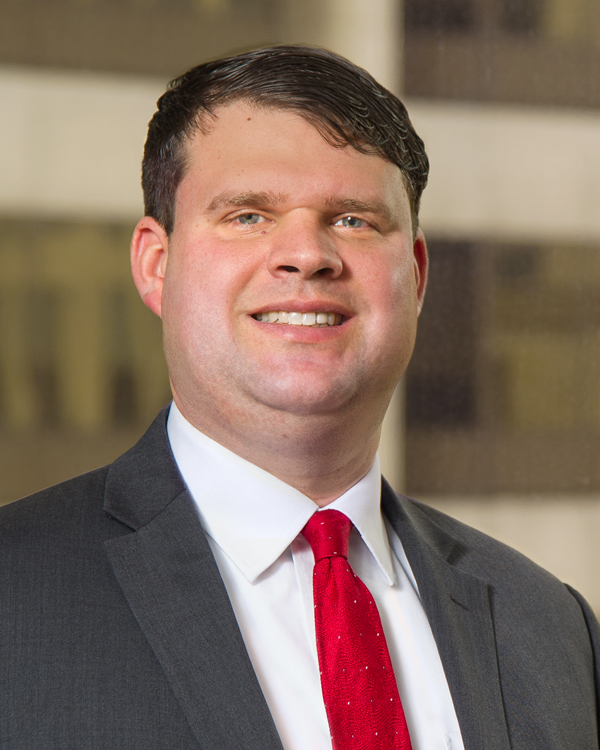 Robert W. Schrimpf has joined Roetzel and Andress LPA as an associate attorney at the firm's Cincinnati office. He will be a member of the Product & Transportation Group where he will focus his practice on transportation litigation.
Prior to joining the firm, Mr. Schrimpf served as a Hamilton County assistant prosecuting attorney. He has served as first chair in 18 jury trials and over 100 bench trials. As a prosecutor, he investigated and prosecuted numerous vehicle accidents involving serious injury or death.
"Robert is a wonderful addition to our firm," said Chad Sizemore, Shareholder-in-Charge of Roetzel's Cincinnati office. "He is a great trial attorney and a strategic thinker who will find the best practical solutions for his clients."
A native of Cincinnati, Mr. Schrimpf completed his undergraduate education at the University of Notre Dame, and he earned his Juris Doctor from the University of Cincinnati College of Law. He also obtained an MBA from Xavier University while working at the prosecutor's office.
Mr. Schrimpf is licensed to practice law in Ohio, Kentucky, and Indiana.
View PDF