Industries
Transportation & Logistics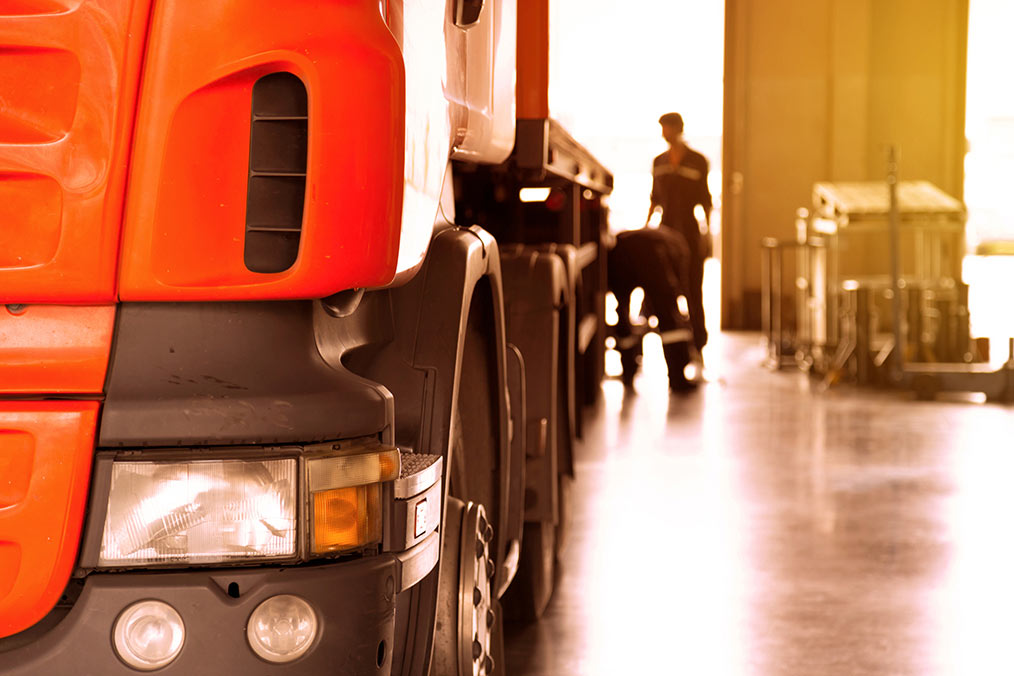 Roetzel has a long history of helping companies in the transportation and logistics industry stay on schedule and on time. Our A-to-Z approach — evaluating the business of our clients, identifying issues and opportunities, proposing multiple options and solutions, and crafting successful legal and strategic responses to the challenges they face — ensures that our clients achieve their long-term goals while quickly overcoming short-term obstacles and problems.
Our attorneys have particular strengths in navigating the complex and varied contractual agreements in this sector.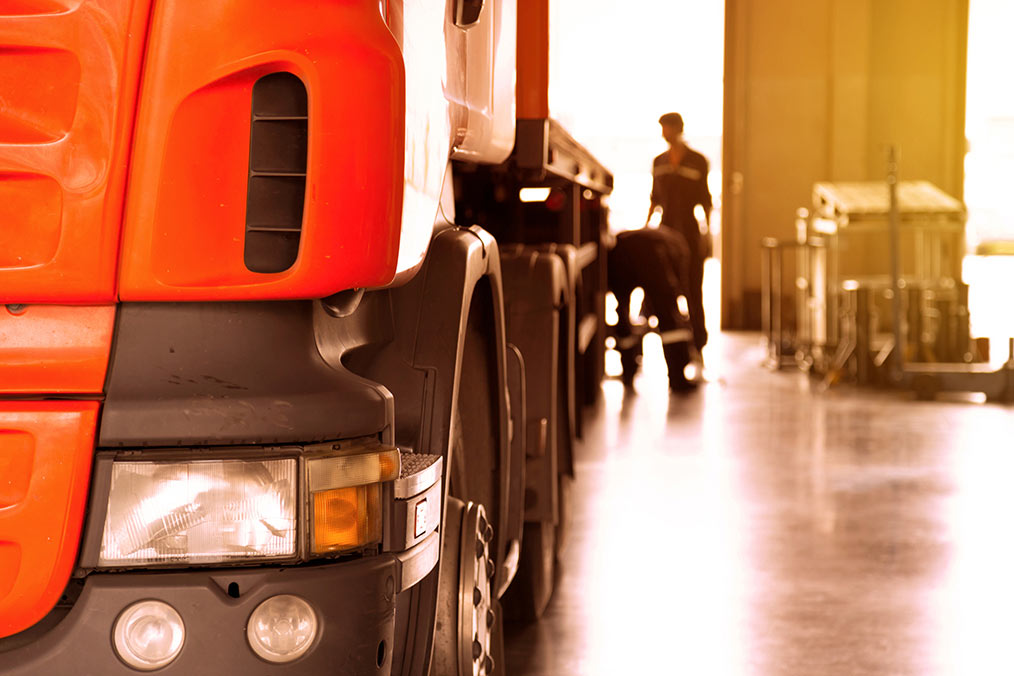 We advise transportation providers — motor carriers; autonomous vehicle operators, third-party logistics companies; and air, water, and rail freight services — on delivering, transporting, and receiving commercial goods in interstate, intrastate, and foreign commerce, as well as emergency response protocols and services. We assist airlines and airports in a broad range of business and operations considerations, including the purchase and sale of aircraft, employment claims and whistleblower actions, labor negotiations, real estate transactions, and other matters.
We also represent industry brokers, insurers, suppliers, retail entities, port and transit authorities, and others on a broad range of commercial and legal concerns, including corporate issues, contract negotiations, federal and state litigation, and compliance with existing laws and proposed legislation.
Our attorneys have particular strengths in helping clients navigate the complex and varied contractual agreements used in this sector, including broker-carrier contracts, owner-operator agreements, shipper-vendor contracts, commercial leases, non-disclosure and non-solicitation agreements, liability waivers, lending agreements, conditional sale agreements, and much more.

Related Media & Events
Alerts

Limited English, Limited Defenses (Potentially…) - Oct 13, 2022
Ohio Appellate Court Finds Virtual Contact Is Not Enough for Personal Jurisdiction - Jul 7, 2022
Beware of "Crash Tax" — Dealing with Accident Response Fees - Jun 1, 2022
"Permanent and Substantial Deformity": What it Means and How it is Interpreted Regarding the Application of the Statutory Cap on Noneconomic Damages - Mar 29, 2022
Minor Settlements in Ohio - Feb 15, 2022
22 Affirmative Defenses for 2022 - Jan 10, 2022
H.R. 3684: Infrastructure Investment and Jobs Act - Nov 8, 2021
Ohio CDL Manuals Do Not Alter the Standard of Care for Truck Drivers - Oct 11, 2021
Ohio Court Reaffirms Employer's Right to Raise Voluntary Abandonment - Oct 11, 2021
School Bus Stop-Arm Camera Laws: Safety Takes a Front Seat as Kids Head Back to Class - Sep 8, 2021
Does Joint & Several Liability Apply to Punitive Damages? - Aug 10, 2021
Minding Your P's and Q's: How to Properly Assert and Maintain the Empty Chair Defense - Jun 29, 2021
What You Should Know About Liability Waivers for Minors in Ohio - Jun 22, 2021
It's a Bird! It's a Plane! It's a … Drone? - May 4, 2021
Are Violations of the FMCSRs Admissible to Show Negligence in a Trucking Case? Not According to the Sixth Circuit - Jan 12, 2021
Can an Ohio Jury Award $0 for Pain and Suffering Even When It Finds That Plaintiff Was Injured? It Depends. - Dec 22, 2020
The Supreme Court of Ohio Disqualifies a Trial Court Judge for Failure to Implement COVID-19 Safety Measures - Dec 15, 2020
EEOC Acknowledges Limitations to Its Enforcement Powers in Recent Opinion Letter - Sep 14, 2020
EEOC Provides Additional Guidance on ADA Compliance During COVID-19 - Sep 9, 2020
Significant Changes to Illinois Discrimination Law - Jul 9, 2020
Several Important Changes to Ohio Workers' Compensation Law Approved by Governor DeWine - Jun 30, 2020
Supreme Court Rules LGBTQ Employees Are Protected from Job Discrimination - Jun 15, 2020
OSHA Revises Guidance for Reporting COVID-19 Cases - May 21, 2020
Small Business Administration Releases PPP Loan Forgiveness Applications - May 21, 2020
EEO-1 Report Deadline Pushed Back to 2021 - May 13, 2020
EEOC Updates COVID-19 Guidance on "High-Risk" Employees Returning to Work - May 8, 2020
Congress may Overturn IRS' Position in Notice 2020-32 that Expenses Resulting in Paycheck Protection Program Loan Forgiveness are Not Deductible - May 4, 2020
Highlights from Ohio's May 1, 2020 Revised Stay at Home (Stay Safe) Order - May 1, 2020
Key Issues to Address in Returning to Work - May 1, 2020
EEOC Updates COVID-19 Guidance to Address Employers Reopening for Business - Apr 24, 2020
In-Person Requirements Relative to Form I-9 Deferred if Workplace is Operating Completely Remotely - Mar 31, 2020
DOT Suspends FMCSR Enforcement for COVID-19 Supply and Passenger Transportation; Ohio Suspends Intrastate HOS Enforcement - Mar 15, 2020
House Passes Families First Coronavirus Response Act with Sweeping Employment and Health Related Provisions to Address COVID-19 - Mar 14, 2020
Employment Law Q&A - Mar 13, 2020
Insurance Coverage and COVID-19 - Mar 13, 2020
Coronavirus Business Interruption - Mar 13, 2020
Roetzel Response to COVID-19 - NULL
Cyber Insurance – Are You Covered? - Feb 5, 2020
The Ohio Bureau of Workers' Compensation has a New Rule for the Payment of Medical Treatment for Concussion Related Injuries - Feb 3, 2020
Ohio's Solution for Exorbitant Towing and Storing Fees: Ohio Revised Code 4513.70 - Dec 19, 2019
Ohio Transportation Budget Update - Apr 4, 2019
DOT Aims to Revise Truckers' Hours-of-Service Regulations - Aug 23, 2018
It's Final: The Electronic Logging Device Rule Is Here - Dec 11, 2015
Congress Passes Multi-Year Surface Transportation Bill - Dec 8, 2015


Articles

Transportation Defense Strikes Back: FAAAA preemption and the fight against plaintiff's claims against transportation brokers and shippers - Winter 2023 - USLAW Magazine
Capped or Uncapped: The Current Status of Ohio's Statutory Cap On Noneconomic Damages - Spring 2022 - OACTA Quarterly Review
Be Aware of Potential Risks: Defending Collision Avoidance Systems Claims in Truck Accident Lawsuits - December 2021 - DRI: For the Defense
Sudden Medical Emergencies in the Trucking Industry: Federal Motor Carrier Safety Regulations to the Rescue - October 2021 - Transportation Lawyers Association
Not Fake News, But Fake Claims-A Federal Court Dismisses Nine of Twelve Claims in Plaintiff's "Shotgun" Style Complaint - February 2019 - The Transportation Lawyer


Firm News

Roetzel & Andress Names Three New Shareholders - Jan 4, 2023
Roetzel Continues Strategic Growth with Addition of Over 30 Attorneys in 12 Months - Jan 3, 2023
22 Roetzel Attorneys Named 2023 Ohio Super Lawyers and Rising Stars - Dec 29, 2022
Roetzel & Andress Named to 2023 "Best Law Firms" List - Nov 3, 2022
Moriah Cheatham Williams Named 2022 ATHENA Young Professional Leadership Award Winner - Aug 5, 2022
Two Roetzel Attorneys Honored as "20 in their Twenties" Class of 2022 by Crain's Cleveland Business - Jun 6, 2022
Roetzel Expands Transportation & Logistics Team with Addition of Columbus Attorneys Greg Melick and Alex Karcher - Jan 21, 2022
Roetzel & Andress Announces the Election of Two New Shareholders - Jan 3, 2022
Twenty-Seven Roetzel Attorneys Selected to 2022 Ohio Super Lawyers and Rising Stars List - Dec 30, 2021
Roetzel Adds Five Associates to the Firm - Nov 9, 2021
Roetzel's Moriah Cheatham-Williams Named a 30 for the Future Award Recipient - Oct 8, 2021
74 Roetzel Attorneys Named 2022 Best Lawyers in America®; 18 Recognized as Best Lawyers: Ones to Watch - Aug 19, 2021
Roetzel's Reopening America Readiness Team Formed to Help Businesses Reopen - May 5, 2020
Roetzel & Andress Continues to Grow Akron Office with Addition of Amy Herman - Feb 21, 2020
Roetzel's Cincinnati Office Continues Growth; Adds Associate Robert Schrimpf - Jan 15, 2020
Roetzel Adds Associates in Chicago & Cincinnati Offices - Dec 16, 2019
Phillip Sarnowksi Joins Roetzel's Columbus Office as Associate - Aug 12, 2019