Business Services
Corporate Compliance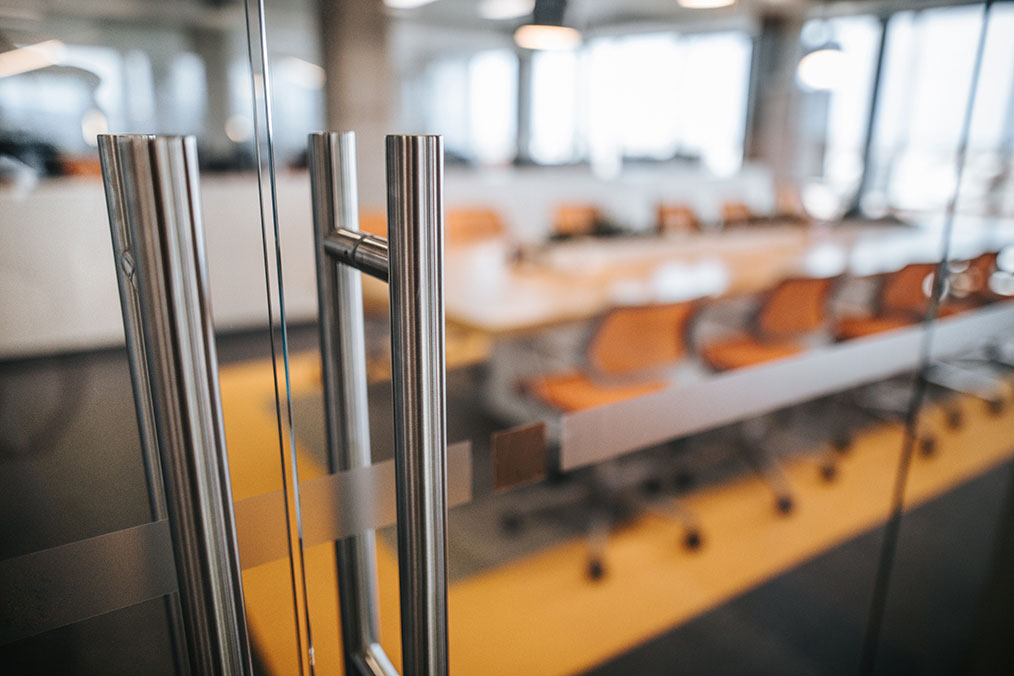 Our corporate compliance attorneys are committed to providing insightful guidance to avoid governmental regulatory, civil and criminal prosecution and a strong defense to those facing charges from the Department of Justice (DOJ) or other governmental agencies.
Our attorneys are well-trusted counsel who advise and represent businesses, organizations, and individuals on a variety of issues at both the investigation and litigation stages.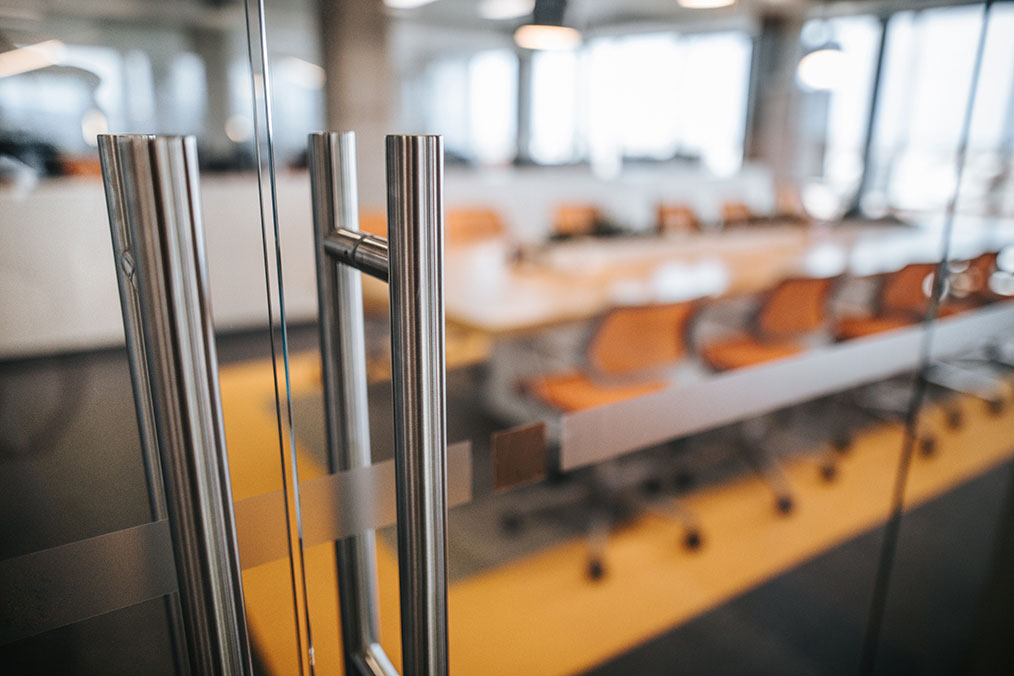 The obvious direction the federal and state governments are pursuing with investigations stemming from what the government perceives as fraud, corrupt practices and regulatory violations, places a direct emphasis on taking a proactive approach to establish the difference between business decisions and wrongful acts.
Establishing the necessary compliance programs to ensure a client is adhering with regulatory provisions, which control the sales of goods and services, importing of goods, and management of conduct of employees and business partners overseas is imperative. This growing application of criminal and licensing sanctions can incur severe penalties for a corporation and/or individual. As a proactive measure, we assist our corporate clients by conducting internal investigations to ensure they are compliant with government regulations and to reduce incidents of criminal activities and wrongful conduct by employees. Our attorneys are former prosecutors and know what the governmental agencies require and review in the evaluation process as to whether a compliance program is deemed effective and tailored to the specific needs of the business.
Our attorneys are well-trusted counsel who advise and represent businesses, organizations, and individuals on a variety of issues at both the investigation and litigation stages. We work with clients to help them protect themselves from involvement in governmental enforcement matters. Should such an instance arise, our attorneys offer counsel and strategic planning during investigations, represent clients through negotiations, and defend clients in litigation when necessary.
Our clients include senior management of Fortune 500 companies, shareholders, executive officers of numerous other publicly traded companies and closely held businesses and officers of multinational companies. These clients span industries, such as international manufacturers, financial institutions, food manufacturers, the healthcare industry including hospitals, physicians, and non-institutional facilities, nonprofit businesses and community and government leaders. The comprehensive nature of our experience and practice enables our attorneys to provide solid, effective representation to this wide spectrum of clients, no matter the type of enforcement action involved or whether the client is the CEO of a major international company, a small business entrepreneur, or an individual accused of engaging in emerging computer crimes.
Our attorneys learn the client's business to understand the decisions the client makes and to understand the business purposes of these decisions, in order to tailor the representation and defense for our clients.
Roetzel's corporate compliance attorneys have extensive experience in establishing protocols to ensure compliance, while also investigating and litigating all aspects of white collar matters. Our attorneys have represented clients in white collar related matters throughout the country in state and federal courts. Most importantly, our attorneys are trial lawyers who understand how the government will pursue a case through trial, what record to establish to preserve an appeal and how to relate with jurors. With first-hand experience from their previous law enforcement positions, our attorneys include a former senior trial attorney with the United States Department of Justice, former Assistant United States Attorneys, former Ohio Attorney General, former state prosecutors, a Criminal Justice Act (CJA) panel member, and a former SEC Enforcement Attorney.
Our Experience
Secured dismissal with prejudice for a client in a $20 million Qui Tam/False Claims Act lawsuit
Defended a former COO in the largest U.S. private securities fraud indictment and trial
Trial counsel for a Fortune 500 energy company in jury trial in U.S. District Court involving state and federal whistleblower claims alleging violations of the Foreign Corrupt Practices Act (FCPA) arising from construction of electrical power plant in Guatemala
Defended a former CEO and president in parallel proceedings involving numerous civil suits and federal investigation into international money laundering and tax evasion
Defended a public official accused of embezzlement
Represented a large U.S.-based generic drug manufacturer in Racketeer Influenced and Corrupt Organizations Act (RICO) class action involving claims arising from the development and sale of generic versions of branded prescription drugs
Represented a global medical device manufacturer in national class action involving claims for fraud and false advertising in marketing of medical testing devices
Represented a securities company in a multi-state federal task force investigation related to honest services fraud and bribery allegations
Defended a former COO in parallel proceedings involving numerous civil suits, including the Securities and Exchange Commission, all with multi-district litigation
Defended the Director of Operations of a mobile dental lab in multi-state federal and state Medicaid fraud prosecution
Defended a national speaker in multi-district civil and criminal investigation pertaining to "speaker/presenter fraud"
Defended the Chief of Staff of a state governmental office in a bribery and political campaign investigation
Defended a physician and chiropractor in Stark Law investigation by the Medicaid Fraud Unit
Regularly defend witnesses and organizations in grand jury investigations
Represented several companies and executives in a variety of criminal antitrust cases in numerous jurisdictions
Represented senior managers of a Fortune 100 company in a major criminal environmental investigation
Represented a shareholder/executive officer of an industrial company in a criminal tax case
Represented the chairman and CEO of a Fortune 100 company in a series of RICO cases in which the chairman was named as an individual defendant; succeeded in obtaining dismissals of all claims
Represented a closely held corporation and its CEO in a criminal environmental case
Regularly represent parties in criminal health care fraud matters
Represented the CEO and other senior officers of a Canadian multinational chemical firm in a major antitrust grand jury investigation conducted in the U.S.
Regularly represent clients investigated by federal and state law enforcement agencies, including the Internal Revenue Service (IRS), Federal Bureau of Investigation (FBI) and U.S. Attorney on matters involving tax evasion, money laundering, embezzlement, theft, and other business crimes
Successfully represented a food manufacturer in defense of a U.S. Department of Agriculture (USDA) investigation and prosecution of violations of handling of USDA product
Defended a food manufacturer against Perishable Agricultural Commodities Act (PACA) claims asserted by a produce supplier
Represented a food manufacturer in successful defense against a vegetable supplier in U.S. District Court seeking a temporary restraining orderand damages
Obtained dismissal of claims asserted by the USDA against a food manufacturer
Represented a UK-based real estate developer in defense of dozens of federal and state securities fraud actions involving sales of resort condominiums
Lead counsel in numerous NASD arbitrations representing a major Wall Street broker/dealer in federal and state securities fraud claims arising from alleged manipulation of stock prices by analysts
Lead counsel for a global high technology firm in a multi-million dollar fraud and breach of contract suit involving the computer system for a national transportation network
Trial counsel for a Fortune 100 chemical manufacturer in a RICO jury trial in Miami-Dade County, Florida involving claims of more than $100 million in environmental damage to property located in Costa Rica
What We Do
Antitrust matters and deceptive trade practices
Bank fraud
Bankruptcy fraud
Commercial bribery
Computer, software and Internet fraud and piracy
Compliance programs
Corporate fraud
Conspiracy
Economic espionage and trade secret theft
Embezzlement, theft, fraud, and bribery offenses
Environmental law violations (including hazardous materials)
FDA food and drug related investigations
Foreign Corrupt Practices Act investigations
Government procurement
Grand jury witness defense
Health care fraud

Facility representations
Physician representations
Medical billing
Medicare/Medicaid fraud
Pharmaceutical labeling
Pharmaceutical dispensing
Stark Law violations

Identity theft
Insurance fraud
Internal corporate investigations and compliance programs
Mail and wire fraud
Mass marketing fraud including telemarketing and seminars
Presenter fraud
Money laundering; domestic and international
Mortgage fraud
Obstruction of justice
Patriot Act and Sarbanes Oxley
Public corruption
Qui Tam/False Claims Act
Securities and commodities, litigation
Tax fraud and tax evasion

Fraudulent representatives in placements
FINRA defense
Related Media & Events