Business Services
Energy, Utilities, Oil & Gas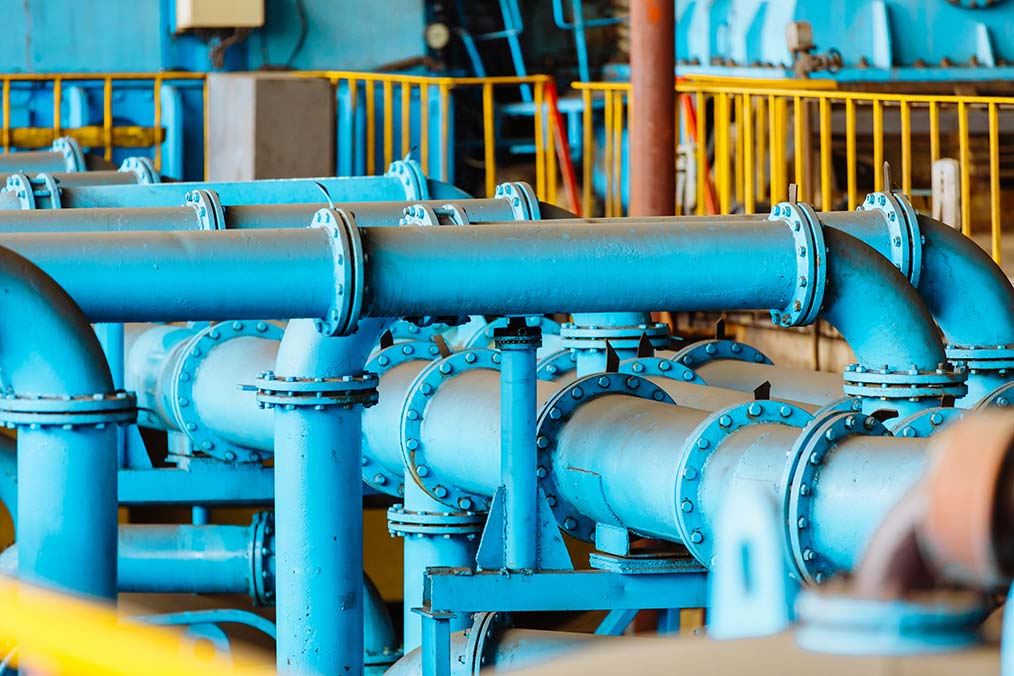 Ohio is the future of America's energy supply chain. As the largest law firm located in the Utica Shale region of northeast Ohio, Roetzel is uniquely well-positioned to help oil and gas industry clients achieve their strategic goals and objectives. We represent clients in all sectors of the energy industry, including power generation and transmission, integrated energy companies, oil and gas producers, electric and gas utilities, and mining companies. Roetzel attorneys also counsel companies that serve the energy industry, including equipment manufacturers and retailers.
Roetzel attorneys understand the oil and gas business.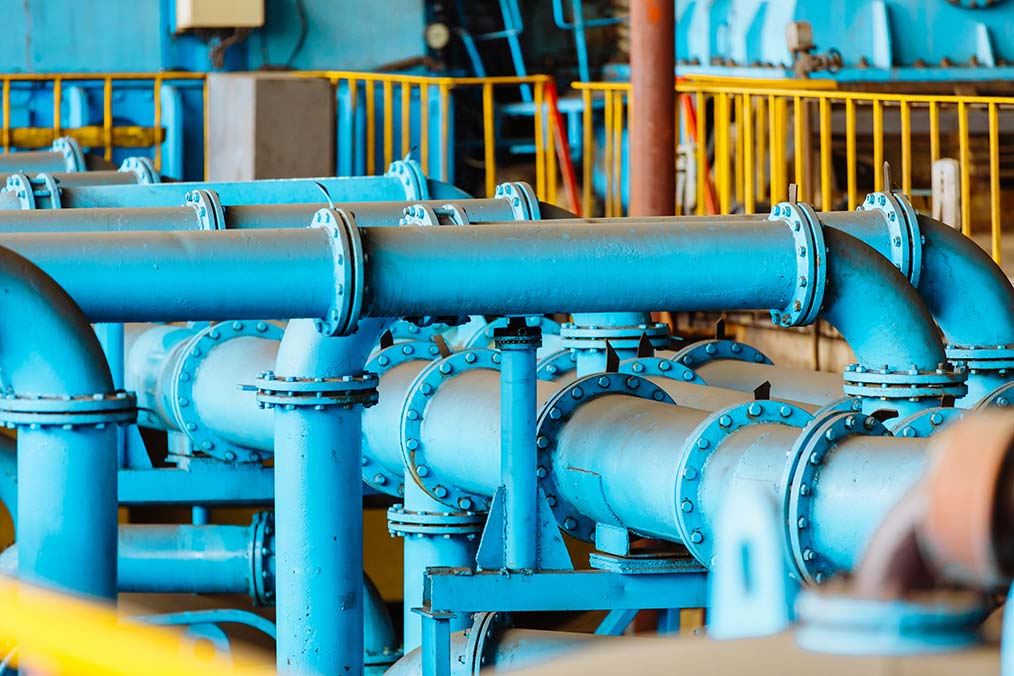 Our leading state government affairs practice in Ohio's capital makes us the cardinal choice to provide counsel to clients in this thriving industry. Our experienced attorneys counsel oil and gas industry clients on a wide range of business, legislative, regulatory and litigation matters, including employment, land use, pipeline acquisition/eminent domain and emergency response issues. Roetzel attorneys understand the oil and gas business and are in tune with capital costs, infrastructure, and manpower issues relating to the development of the Utica Shale region. Our representative clients include producers, pipelines, gathering and local distribution companies, drilling and service companies, financial institutions, landowners, and end-use customers.
Additionally, Roetzel is able to assist those providers who are required to obtain a certificate from the Public Utilities Commission of Ohio (PUCO), for wanting to act as gas marketers or aggregators in Ohio. Our group includes an attorney formerly with the PUCO, and two attorneys formerly with the Environmental Enforcement Section of the Ohio Attorney General's Office.
The services we provide to energy, utility, and oil & gas clients include:
Business Services
Drafting and negotiating documents, including drilling contracts, participation agreements, pooling and unitization agreements, joint operating agreements, farm-in and farm-out agreements, master service and site access agreements, fuel supply and exploration agreements
Drafting and reviewing leases, mineral title assignments, title reviews, easements and right-of-way agreements
Structuring special financing arrangements, including overriding royalty interest, net profits interest and production payment arrangements, and providing counsel on tax, customs and related rights
Government Affairs
Providing strategic advice and assistance in developing and implementing legislative strategies on state and federal levels
Monitoring energy and environmental legislation and advocating in support of client business objectives
Maintaining regular communications and arranging meetings with key local, state and federal officials
Reviewing and counseling on regulatory impacts and rulemaking procedures
Providing advice and counseling on political strategies including campaign & election laws and government ethics
Assisting with lobbying compliance report preparation
Complex Litigation
Advising clients in ground water contamination, nuisance, trespass and other toxic tort, personal injury and property damage matters, including class action litigation and other multi-party disputes
Representing clients in government regulatory enforcement litigation matters
Pipeline acquisition projects and eminent domain litigation, including securing rights of entry for preliminary surveys and studies
Representing producers in various lease and access disputes, including claims of forfeiture, implied covenants and abandonment
Handling litigation between interest holders in producing properties, contract and lease disputes and title controversies
Environmental
Advising and representing clients in connection with local, state and federal permitting and compliance matters, including the permitting of drilling activities, pipelines and other associated infrastructure
Counseling clients on wastewater management and disposal requirements, stream and wetland impact matters, erosion and sediment control (E & SC) plans and permitting, endangered and threatened species compliance obligations, and cultural resource issues
Representing clients in matters involving the remediation of impacted sites
Our Experience
Assisted a major petroleum company with an emergency response effort associated with an incident that occurred at a petroleum products refinery in Ohio
Successfully represented a large oil company in a lawsuit brought by 100 plaintiffs who alleged that contaminants from a property that the company previously owned and operated had migrated using the public sewer as a conduit onto their respective properties
Provided legal counsel and representation to a major petroleum company in connection with the permitting and construction of a 150-mile petroleum products pipeline between a refinery and a distribution terminal facility by obtaining the Clean Water Act Section 401 and 404 permits that were necessary to authorize crossing the 350-plus rivers/streams and more than 50 wetlands within the pipeline corridor, including the Ohio River
Represent an oil and gas well operator in lawsuits brought by plaintiffs who allege contamination of the properties and persons with toxic, carcinogenic and otherwise ultra-hazardous materials from various oil and gas exploration and production activities, including drilling and hydraulic fracturing
Successfully defended an Ohio Department of Natural Resources (ODNR) appeal of a drilling permit denial based on complaints of fraudulent leasing in an urban unit with more than 70 leases
Provide federal, state, and local lobbying for a Fortune 250 utility
Provided counsel and played a significant role in the deregulation of Ohio's electric utility industry
Represented a utility in a jury trial regarding the plaintiff's claim of permanent injury resulting from release of the toxic chemical hydrazine in a nuclear power plant
Minimized a public utility company's liability exposure in an Occupational Safety and Health Administration (OSHA) investigation about an electrocution fatality
Represented a utility in a case involving the electrocution death of a homeowner installing an antenna
Serve as Ohio counsel in asbestos lawsuits for the world's largest integrated oil company
Represented a utility company in a breach of contract claim
Represented a public utility in multiple employment discrimination actions
Obtained a jury verdict on behalf of a natural gas marketing company in a commercial dispute with an out-of-state supplier, which terminated the client's natural gas supply
Represented a utility in a dispute over the design and construction of high-tension electric lines in conformance with the National Electrical Safety Code
Represented a utility company on an action brought by a competitor challenging our client's competitive rate practices
Represented a major petroleum company in connection with the permitting and construction of a petroleum pipeline
Prevailed in both the Public Utilities Commission of Ohio (PUCO) and the Ohio Supreme Court on an action brought by a commercial customer challenging our utility client's billing structure
Represented a utility in an injunction action to prevent obstruction of power lines and recover compensation for damages
Represented a commercial customer in a Public Utilities Commission of Ohio (PUCO) complaint successfully challenging the billing practices of a local telephone company
Related Media & Events