Business Services
Real Estate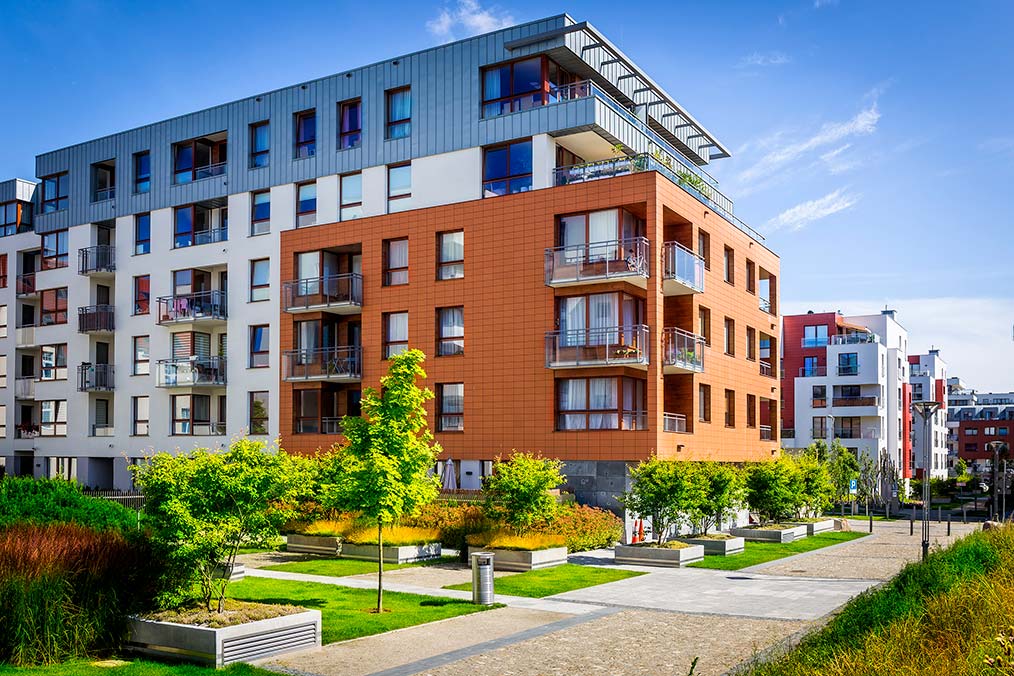 Our team of Real Estate, Land Use and Construction attorneys offers comprehensive representation to real estate developers, commercial and institutional owners, and a myriad of established and growing businesses to provide solutions for property investment, development and management, as well as finance.
Through the use of an integrated approach, we offer our clients the in-depth understanding and insight into peripheral matters that may affect their real estate transactions.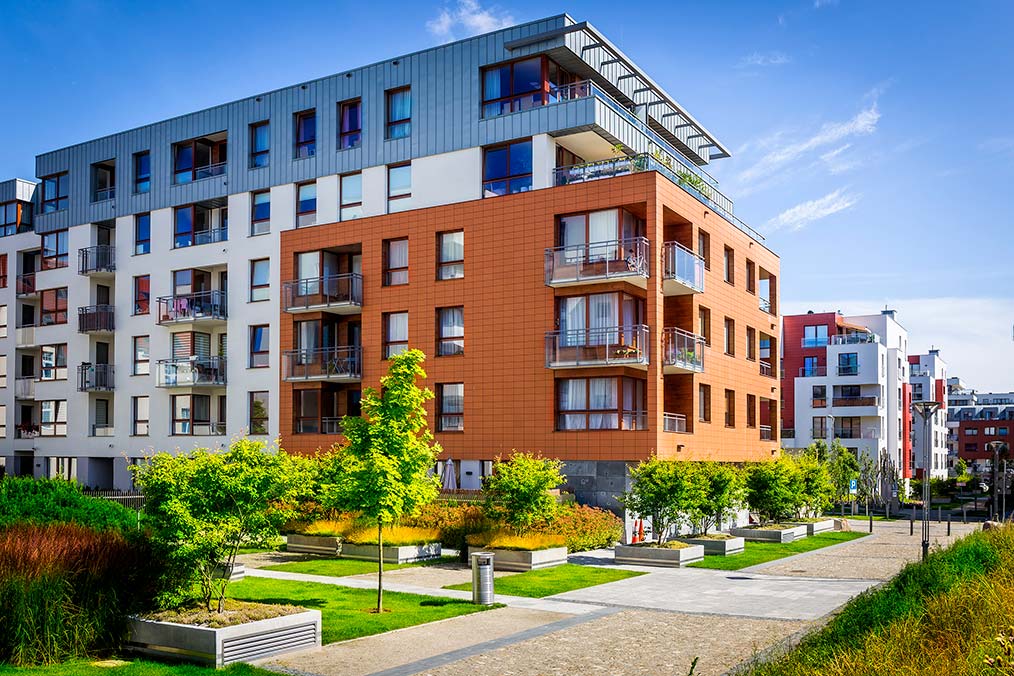 We provide the type of in-depth skills required by developers working on sophisticated retail or commercial projects, as well as guide companies through real estate development, asset management and general real estate transactions. Our attorneys act as advocates for clients before state and federal courts and represent their interests before administrative agencies and city governments. In addition, we advise clients of alternative strategies for expanding, renovating or disposing of existing real estate holdings. Regardless of the matter, we strive to contribute value in connection with our clients' real estate assets.
Our local, regional and national clients include public and private companies; REITs; financial institutions; investment funds; architects, engineers and contractors; homebuilders; landlords and tenants; developers (shopping center, mixed use, housing, office, industrial, residential, community, and multi-family); hospitals; airports; marinas; retailers; universities; homeowner cooperative and condominium associations; buyers and sellers; brokers; public sector and governmental entities; and utility companies.
Roetzel's Real Estate Group has been recognized by Midwest Real Estate News as one of the "Best of the Best" law firms for nearly two decades. Many of our attorneys are nationally recognized as "Best Lawyers in America" in Real Estate Law, are board certified in Real Estate Law by the Florida Bar and are active leaders in local industry and related civic associations. Our attorneys offer additional insight with experience as law directors, city attorneys and assistant county attorneys representing developers and local governments on growth management issues, regulatory issues and property valuation challenges. We have served as general counsel to a large building industry association and as national real estate counsel for national retailers. In addition, a number of our attorneys are agents for several title insurance companies, and the firm has been consistently recognized as one of the "Top 25" agents for one of the largest title underwriters in the State of Florida.
Many of our attorneys have legal experience in the area of sustainable development and green construction and development.
Because real estate is often an integral component of other commercial and financial transactions, we regularly draw upon the capabilities of our Environmental, Oil & Gas, Public Law and Finance, Business Services, Tax, and Intellectual Property practice groups. Through this integrated approach, we offer our clients the in-depth understanding and insight into peripheral matters that may affect their real estate transactions.
Our Experience
Performed the syndication, acquisition, financing, and construction of a $40 million, 482-unit garden and townhouse apartment development
National Real Estate Counsel to a Fortune 500 company in the leasing, acquisition and disposition of various real estate assets
Acted as counsel for a national automobile manufacturer for subdivision and zoning issues on an approximately 22-acre parcel for the development of multiple dealerships
Represented an owner/end-user in the development of a 140,000-square foot distribution facility, including acquisition process and design/build agreement
Served as lead counsel for a commercial office development that is the first project to achieve LEED Platinum pre-certification in Florida
Counseled a major hospital in the joint venture and self-development of a health and wellness center
Acted as counsel for the purchaser in the acquisition of a railroad line with major environmental issues and negotiated property and joint facility operation agreements
Represented a developer in connection with lifestyle shopping centers in Pennsylvania, New Jersey and New York including purchase and/or land lease, construction contracts, financing (construction and permanent) and leasing
Represented a developer with issues unique to green and sustainable development that arose during site location and acquisition, construction, financing and leasing
Represented developer in 1031 reverse build-to-suit exchange; representation included sale of relinquished property, identification and purchase of replacement property and negotiating construction loan. Successfully represented developer in completing build-to-suit replacement property within statutory mandated time frame and maximized benefits of 1031 exchange
Counseled major hospitals in multiple medical office building developments and/or dispositions
Represented an institution of higher education in connection with its $40 million building expansion project, including preparing and negotiating the development agreement, documenting a land-swap transaction and obtaining and granting Federal Historic Tax Credits, Facade Easements and Lost Development Rights Deductions/Conservation Easements
Acted as the zoning and land use counsel for a developer of a multi-million dollar Planned Unit Development
Acted as counsel for a developer in obtaining approvals for the largest new development in the Naples, Florida area - a 2,500+ acre mixed use Development of Regional Impact with 3,450 homes, golf courses, and 200,000 - square feet of commercial uses
Acted as purchaser's counsel in the syndication, acquisition, and financing of a $65 million, 485,000 - square foot, 27 - story office building
Acted as counsel in the acquisition, development, leasing, construction, zoning, and permanent loan work of several grocery-anchored retailer shopping centers, each ranging from $5 million to $10 million
Represented a national auto parts store in the expansion of the entity from 70 to 260 stores across the country
Acted as counsel to a developer in the acquisition and creation of condominiums and marina slip documents, submerged land lease, and related development work for a 60-unit waterfront condominium
Obtained approval from the Division of Florida Land Sales for numerous hotel condominium and multi-family projects throughout the state
Represented numerous country clubs in all facets of the turnover from developer to member control
Represented a developer in the development and lease of a national retail bookstore
Acted as purchaser's counsel in the acquisition of a $55 million mixed use development and the simultaneous sales of building sites for 1,000 apartments, 770,000 square feet of industrial space and 30,000 square feet of office and 125,000 square feet of retail
Acted as developer's counsel in closings of Community Development District bond financings and acquisition of conservation areas and storm water facilities
Acted as counsel for formation of joint ventures between national builders
Represented a national banking association in the multi-state acquisition and leasing of bank branch offices
Represented investors for the sales and purchases, financing and leasing of office buildings in Ohio
Represented sellers and purchasers with respect to tax free (Section 1031) exchanges
Represented a developer for a land lease and a development agreement for the construction and financing of a medical office building in Ohio
Represented a developer for the purchase, development and financing for apartment rental and condominium projects in Central Ohio
Reduced property valuation for tax purposes on a marina from $26 million to $13 million
Represented a developer in the complete redevelopment of a marina including landslide facilities and permitting for redesign of wet slips to include financing, permitting and construction
Represented a major resort in the redevelopment of 134 units and related resort amenities
Represented a fixed-based operator (FBO) at one of the busiest executive airports in South Florida in the sale of its operations to one of the largest operators of FBO facilities worldwide, with signification tax and government law issues involved; transaction was a hybrid real estate/corporate transaction combining the sale of operating assets with a sublease of the operating facilities from the seller to the buyer, while retaining the rights to develop two commercial outparcels pursuant to the original lease held from the airport authority
Represented the largest owner of telecommunications towers in the U.S. in leasing, subleasing, acquisition and disposition of cell tower sites
Represented residential property owners in leasing residential property sites for telecommunications towers
Represented office property owners in leasing roof and building space for telecommunications antennas
Acted as the buyer's counsel for the purchase of a manufacturing facility, which involved coordinating and interpreting an assessment for numerous environmental issues at the site
What We Do
Entity Formation
Condominium and homeowners' associations
Entity selection - LLCs, limited partnerships, real estate trusts
Joint venture relationships and equity investments
REITs
Acquisition and Disposition
Brokerage agreements
Easements and rights of way
Environmental due diligence and wetland permitting
Like-kind exchanges
Oil and gas leasing
Pre-acquisition due diligence and pre-disposition preparation
Purchase agreements and options
Tax structuring
Title insurance and closing services
Sale - leasebacks
Ground leasing
Financing and Capital Formation
Commercial mortgage lending
HUD
Loan documentation and closing
Seller finance
Syndications
Other structured financings
Mezzanine lending
Participations
CMBS
Development and Construction
Comprehensive plan amendments
Construction contracting
Developments of regional impact
Development agreements and public/private partnerships
Land use and zoning
Subdivisions and platting
Filings with the Division of Florida Land Sales
Restrictive covenants
Management
Brokerage agreements
Commercial leasing
Management agreements
Real estate tax and assessment matters
Transitions from developer to owner association control
Litigation
General real estate litigation
Commercial lease disputes
Construction claim arbitration, mediation, and litigation
Covenant enforcement for condominium, cooperative, and homeowners' associations
Eminent domain and condemnation proceedings
Evictions and landlord-tenant disputes
Foreclosures
Construction lien matters
Mold and environmental-related matters
Zoning and growth management
Related Media & Events